Pushing the limits of sweet and savory treats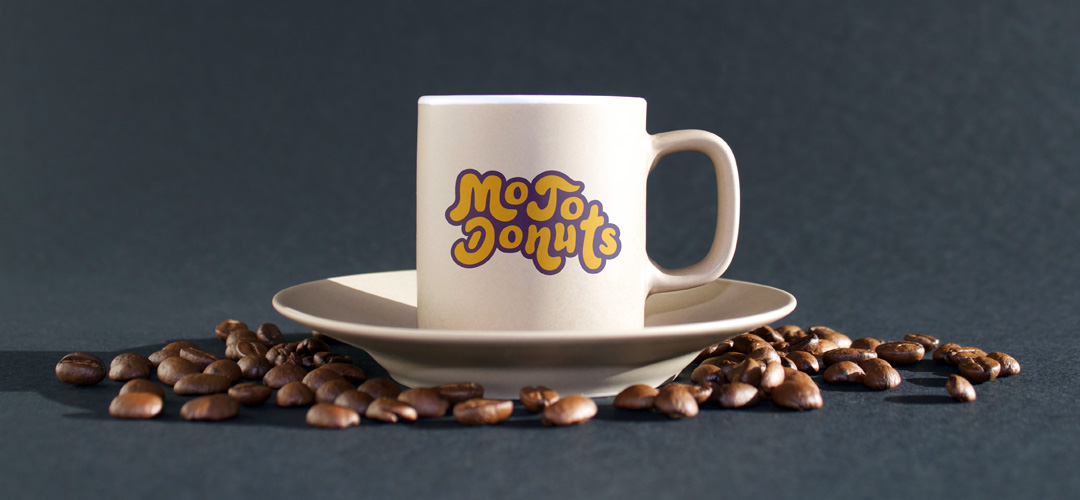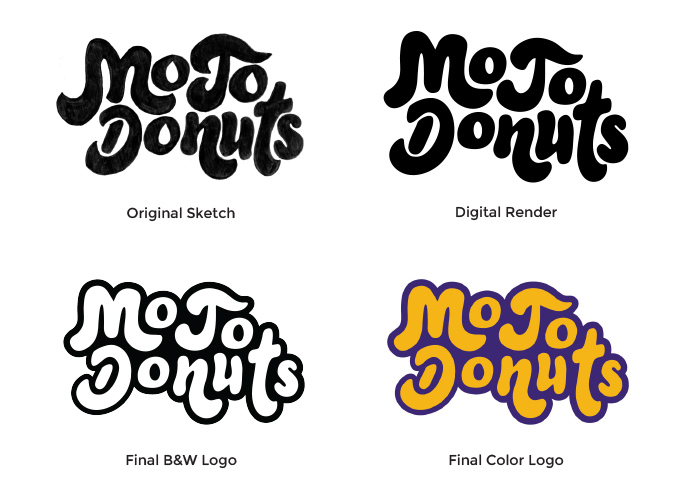 Let's Get Funky
Mojo Donuts is a gourmet donut shop and coffeehouse. Opening at the crack of dawn, donuts are made fresh daily with unique ingredients and unconventional toppings. The logo mark takes inspiration from 1970's typography styles with its use of bold, bubbly lettering. This hand-crafted design embodies the enjoyable experience of indulging in these eccentric creations.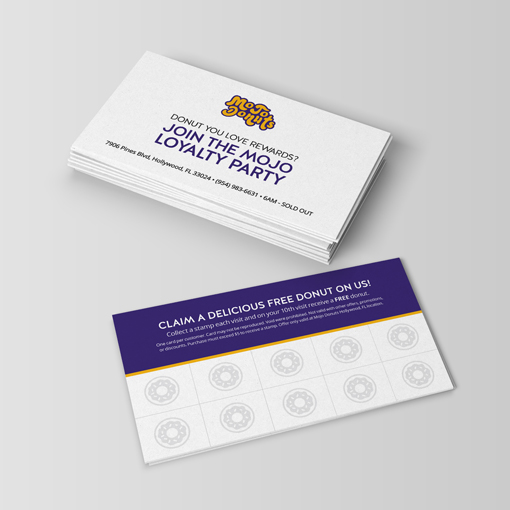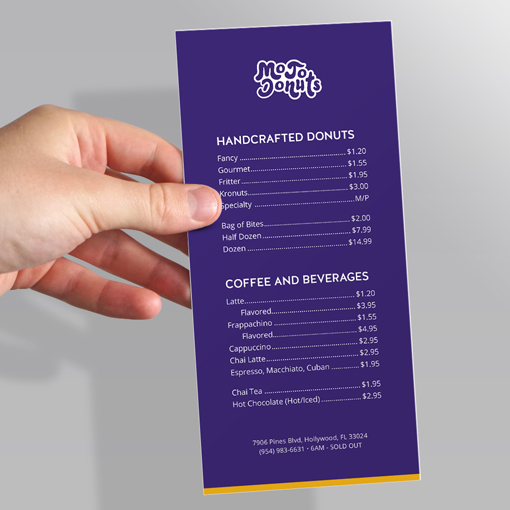 Donuts Do the Talkin'
The advertising campaign focuses on appealing to a customer's sweet tooth by visually enticing them with Mojo's distinctive handcrafted donuts. By utilizing custom photography I executed these designs using clever headlines and expressive type that exemplifies the unique name of each donut creation.